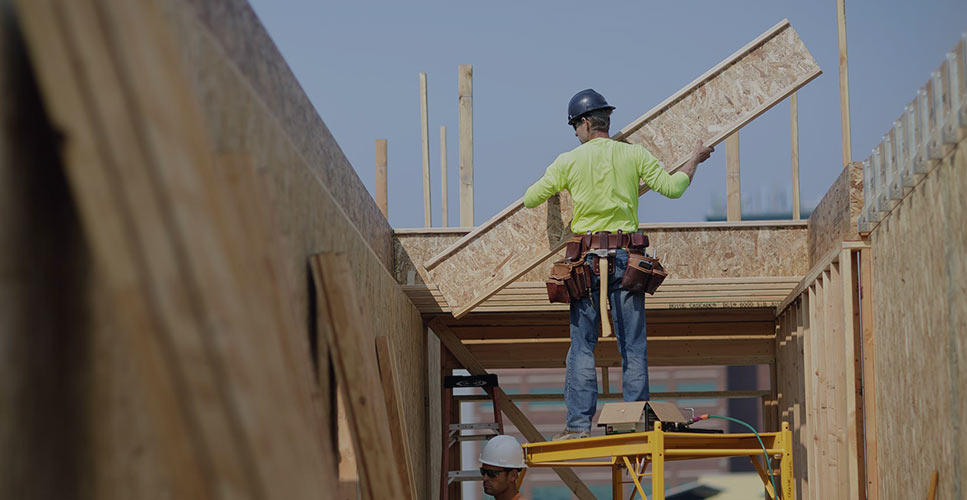 March 23, 2017
Student housing project starts
---
Construction is moving quickly on the new student housing complex under development on Front Street in downtown Missoula, and come next week, the framers will arrive to give height to the $38 million project.
Jim McLeod, the senior managing director with Farran Realty Partners, said the project moved through the winter on schedule. Crews poured the top parking slab on Thursday and will continue building the 308-stall garage, even as construction starts on the residences.
"We'll build this in towers four stories up, and that starts on Monday," said McLeod, demonstrating the plans with a time-lapse video. "You'll see framers up there framing and in the next two or three weeks, you'll see four stories there."
The project marks one of three underway on Front Street. Deconstruction of the Missoula Mercantile continues to advance before work begins on a five-story hotel. The Missoula Public Library also plans to begin clearing the 400 block of Front Street for a new four-story library this spring.
But the student housing project has a jump on both projects, and McLeod said it remains on pace for a May opening in 2018.
"The property management group we're working with is Grand Campus Living, and they're specific to student housing," said McLeod. "They're looking to hire their manager and once that person is identified, they'll be hiring locally."
McLeod said a leasing office and a mock-up unit will open downtown this year. The model unit will include the cabinets and kitchen, along with the furniture that comes furnished with each room.
"Students can come in and start signing their leases once (the model unit) opens," McLeod said.
The project has been nearly a year in the works and cleared several hurdles last year, including the Missoula Redevelopment Agency and final approval from the City Council in December.
Plans include two levels of parking and four levels of housing on the 300 block of East Front Street. Once finished, the development will include 488 beds and 6,500 square feet of ground-floor retail space.
Jackson Contractor Group was hired as the general contractor.
"All of our projects got delayed because it was a pretty severe winter, but they continue to work every day and they've done a fantastic job, so we're still on schedule," McLeod said. "Once they start framing, you'll really start to get a sense of what's going on there."
By Martin Kidston  |  Missoula Current
July 25, 2022
Groundbreaking for Aurora Apartments in Great Falls
---
NEWS GREAT FALLS NEWS Groundbreaking for Aurora Apartments in Great Falls GREAT FALLS — A groundbreaking ceremony was held on Tuesday, June 28, 2022, for the Aurora Apartments, which will be used to house students from Touro College Montana, its neighboring medical school. The project is a collaboration between Farran Realty Partners and Benefis Health System. The apartments will be located at the corner of 18th Avenue South and 28th Street South, across the street from Central Catholic High School. Pat Corrick, managing director for Farran Realty Partners, said, "We're here for the groundbreaking to celebrate the 216-unit apartment project. It's going in...
May 9, 2022
CARDINAL GROUP MANAGEMENT AWARDED MANAGEMENT OF ARC
---
BY CARDINAL GROUP APRIL 27, 2022 DENVER, CO – April 27, 2022 – Cardinal Group Management (CGM), an industry leader in conventional, student, and affordable housing property management, has been selected to manage Arc, a purpose-built 216-unit multifamily community in Great Falls, Montana. The community is currently under construction and once completed, Arc will be a Class A multifamily community. Arc is a much-needed addition to the Great Falls community and will be the second conventional multifamily complex in the area. The six-building community will provide new housing stock in the Great Falls area and provide diversity in homes available...