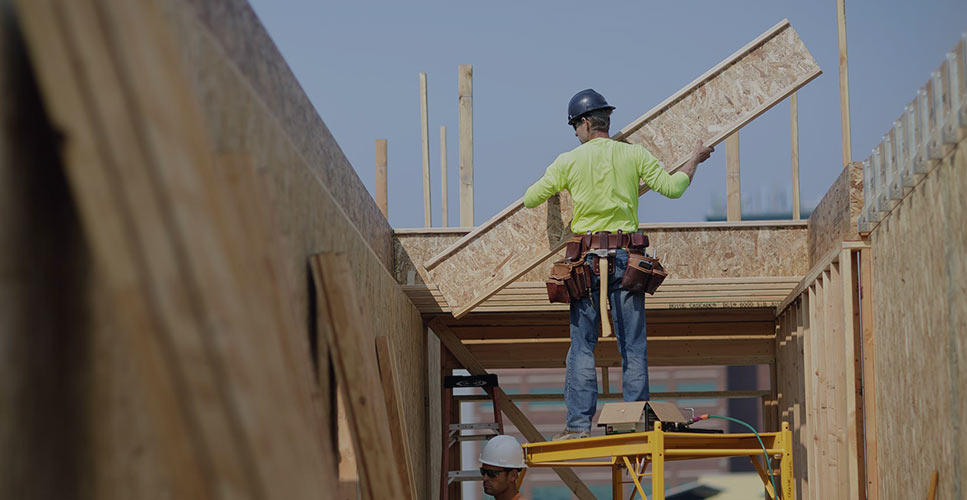 March 23, 2017
Student housing project starts
---
Construction is moving quickly on the new student housing complex under development on Front Street in downtown Missoula, and come next week, the framers will arrive to give height to the $38 million project.
Jim McLeod, the senior managing director with Farran Realty Partners, said the project moved through the winter on schedule. Crews poured the top parking slab on Thursday and will continue building the 308-stall garage, even as construction starts on the residences.
"We'll build this in towers four stories up, and that starts on Monday," said McLeod, demonstrating the plans with a time-lapse video. "You'll see framers up there framing and in the next two or three weeks, you'll see four stories there."
The project marks one of three underway on Front Street. Deconstruction of the Missoula Mercantile continues to advance before work begins on a five-story hotel. The Missoula Public Library also plans to begin clearing the 400 block of Front Street for a new four-story library this spring.
But the student housing project has a jump on both projects, and McLeod said it remains on pace for a May opening in 2018.
"The property management group we're working with is Grand Campus Living, and they're specific to student housing," said McLeod. "They're looking to hire their manager and once that person is identified, they'll be hiring locally."
McLeod said a leasing office and a mock-up unit will open downtown this year. The model unit will include the cabinets and kitchen, along with the furniture that comes furnished with each room.
"Students can come in and start signing their leases once (the model unit) opens," McLeod said.
The project has been nearly a year in the works and cleared several hurdles last year, including the Missoula Redevelopment Agency and final approval from the City Council in December.
Plans include two levels of parking and four levels of housing on the 300 block of East Front Street. Once finished, the development will include 488 beds and 6,500 square feet of ground-floor retail space.
Jackson Contractor Group was hired as the general contractor.
"All of our projects got delayed because it was a pretty severe winter, but they continue to work every day and they've done a fantastic job, so we're still on schedule," McLeod said. "Once they start framing, you'll really start to get a sense of what's going on there."
By Martin Kidston  |  Missoula Current
November 1, 2017
Riverfront Triangle Mixed-Use Development
---
The plans for a significant new development in Missoula's downtown Riverfront Triangle area keep getting more ambitious. City officials got a detailed first look Wednesday at conceptual designs for a new $80 million, 10-floor building: seven floors for a Hotel Fox and three floors for private, residential condominiums. There would also be two floors of below-grade parking underneath the hotel. Plans were also unveiled for a massive 60,000-square foot conference center attached to the hotel, with views of the river and a new public park. It's a project that developers, the Missoula Redevelopment Agency and Mayor John Engen say will...
February 8, 2018
West Park Promenade continues Midtown transformation
---
Grand Market, the now-vacant convenience store on the corner of Grand Avenue and 15th Street West, is the eastern-most outpost of what was once West Park Plaza, the 1980s-era shopping mall anchored by a Sears department store. Sears, a low-slung, windowless brick building, still remains but the plaza has been mostly dismantled, replaced by West Park Promenade, an ambling collection of street-facing shops and restaurants connected by a network of sidewalks. It's anchored on the west side by Lucky's Market and Gainan's Flowers, Home and Garden, which has moved into the Hastings building and will open next month. "The vibe...